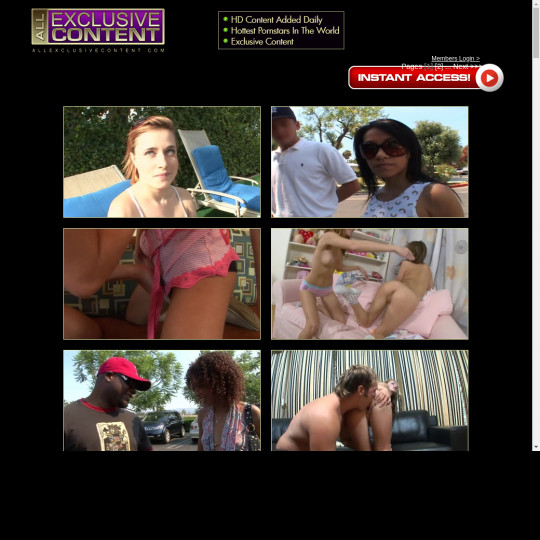 All Exclusive Material takes simpleness to the extreme, and also of what that simplicity supplies, it's tolerable. I can not say that's a buzzing recommendation, however; the basic point that this site offers is a large enormous quantity of content. It's additionally pretty good material, however that's it. There are no bells, no whistles; very little besides whole lots and lots of video clips. They're good, and also they do the job, however this website may be also simple for its own excellent.
Members area link: https://members.allexclusivecontent.com
maxwell11002400:shrooms1
x9DrmLgbEd5hbpPF:eZqWNvbtN7aMUbxF
zman33:caramba
attaxx:xoodoo
ysuzuki:3393ys
Passwords to some accounts may have expired or be blocked. Just use this link and we in a few seconds generate a new account for you.